Bidding War – How to Win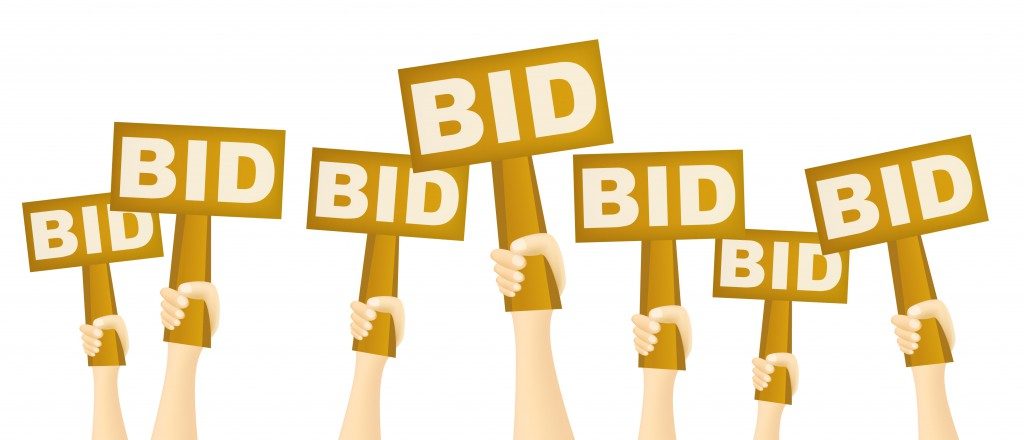 The real estate market has finally taken a breather after many months of frenetic activity and relentless price increases.  Buyers are able to breathe easier, as one of the hardest realities of the recent market – the bidding war – is taking a break. But will the real estate market come roaring back? Many people in the industry are predicting that it will. The supply of available housing stock remains as tight as it ever was. Will we get back to the bad old days when every listing had multiple offers and a bidding war?
Now may be a good time to review the techniques and strategies of how to win a bidding war in an aggressive real estate market. Here are 8 pointers on how to be in the winner's circle at the end of the evening:
(1) Include the bank draft for your good faith deposit with the offer
Sellers always worry that a buyer could be over extending themselves in a bidding war. The worst case scenario is when a buyer feels remorse the next day, before they have their bank draft deposit in hand. What if they decide to back out? This creates a nightmare scenario for the Seller, who may have turned away a dozen other offers, and is now faced with a Buyer who wants out. Legal implications aside, having the certified cheque or bank draft with your offer shows that if they select your bid, there won't be a problem with buyer's remorse in the morning. If your bid is not the winning one, you can return the bank draft cash to your account, with no extra fee or wait hold time from the bank.
(2) Have your mortgage provider do an appraisal before the  making the offer
When a bank offers mortgage funds for any property, they will always have a professional appraisal done as part of their due diligence. Typically the buyer pays for this, and the appraisal is done after the sale. Occasionally, when a bidding war gets carried away, the eventual selling price is higher than the appraisal says the house is worth. At this point, the buyer has a problem – they will need to increase their downpayment to get the mortgage funds, and to stay within the bank's allowed parameters.
By paying for a bank appraisal before the offer date, you the Buyer then have a ability to show a nervous Seller that you have enough cash for this eventuality. By knowing the appraisal value upfront, you can make it clear that you have the extra money needed, that is extra money that won't be in the mortgage loan.
(3) Include a personalized note about yourself in the offer 
Try and personalize your offer. Write a note and include a photo to give an idea who you are and who is moving into the home. Tell them something about yourself. Many Sellers have lived in the same house for years, and they care about their neighbours, and about their neighbourhood. When you show them a bit of who you are, you essentially humanize your offer, and this can sometimes make the difference in which offer the Seller selects.
(4) Your offer must not have ANY conditions
In a hyper-kinetic real estate market, the old way of doing offers is dead. What used to be normal practice – including conditions on financing, house inspection, lawyer's approval, status certificate and so on, is no longer acceptable. When you are in a bidding war, there can be no conditions attached to your offer. It is also no longer possible to offer a price to be paid on the condition that the owner undertakes some bit of care or maintenance. If you need an inspection, arrange that beforehand.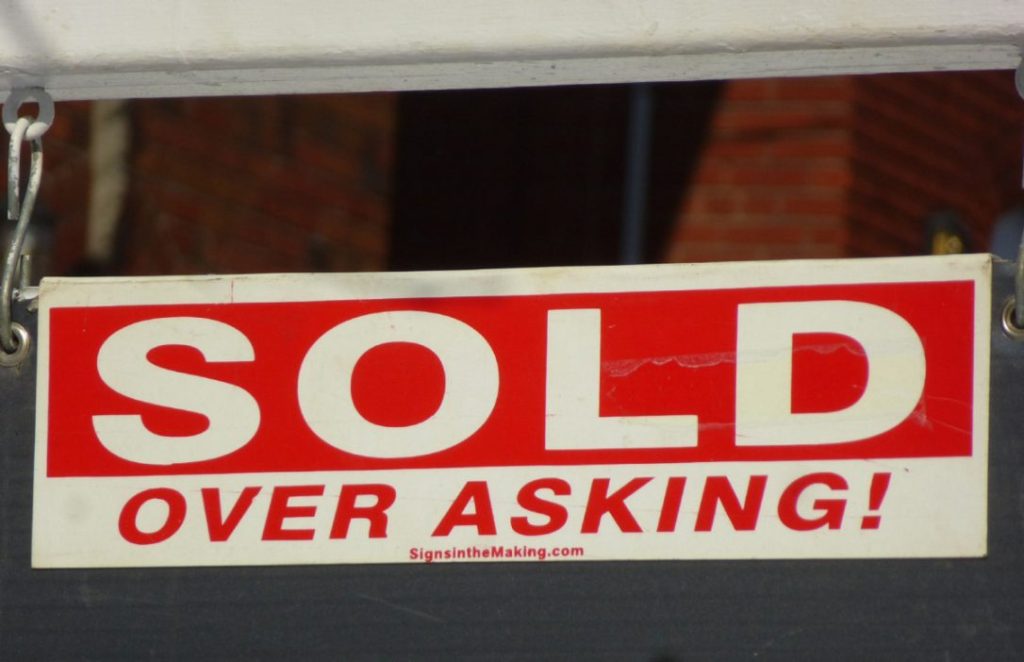 (5) If you make a bully offer, it had better be substantial
One of the most extreme tactics in a bidding war is the bully offer.  It works like this: When the house comes on the market, there is usually a date specified in the MLS listing, when offers are welcome, a date which is usually several days in the future. The bully offer ignores this date, and is submitted in the hopes that the seller will be so impressed that they will take it, rather than waiting for the offer date and the submission of other bids. It stands to reason that any bully offer must be extremely strong, in order to convince a seller to ignore any future bids.
(6)Prepare yourself mentally and learn as much as you can
At the risk of stating the obvious participating in a bidding war can be very stressful for a buyer (and indeed for a seller). Maintaining a calm, balanced state is essential to winning a bidding war. Make sure your real estate agent is experienced in bidding situations, and learn as much as you can from them. Be philosophical – sometimes you may win, other times it's just a "practice run". Try to keep anger and frustration in check, because those emotions will never give you the winner's edge.
(7) Know your limits
You may find yourself up against another buyer who is reckless, and willing to pay any price to get the house or condo. Be prepared to walk away if you are bidding against someone like that. Set a limit of what you are prepared to pay, and respect the limit!
(8) Remember the Big Picture
Real estate prices go up, and they sometimes go down (although historically, they have been in a solid upwards trend for decades).  The house that you paid big bucks for today may go down a little in value at some point, and you don't want to ever have to sell your house at a loss. So keep everything in perspective. Remember that even in a flat market, you will need to live in the property for a couple of years at least, to cover the expenses incurred when buying and selling.
Participating in a bidding war can be exhilarating if you win, and devastating if you don't. By preparing and using some of these pointers, you can increase the odds of coming out on top. We hope you have found these tips on how to win a bidding war useful.
with thanks for local realtor contributions